This article will highlight issues related to teaching English with private tutors. You will learn which English tutor can inspire trust and which one cannot.
Consider the resume of some tutors who teach English, which can serve as an example for the correct definition of the professional qualities of a tutor. Let's consider the main points of such resumes:
"For 8 years I have been giving English lessons individually and in groups of up to 12 people. Development of communication skills and business English is my specialty." – 8 years is enough time to entrust your training to this person.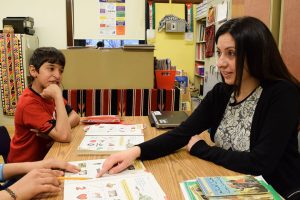 "I am a huge fan of practical teaching methods and present high standards for knowledge. I really enjoy my work and I enjoy watching my students progress. I am grateful to them for their interest in my studies and for the appreciation of my ideas and skills. English is necessary in the modern world, but at the same time it is very difficult to learn it in the conditions of Russian educational institutions. " – if a person sets high standards for his knowledge, then he will demand the same from his students, and this is the key to successful language learning.
"English for me is more than a profession – it is my style of life. I love English and can teach you to speak it and love it." – You should go to a person who doesn't just work as an English tutor for money, he should live by it. Only then will he be able to transfer his knowledge successfully to other people.
Very good tutors are rare. Often acquaintances recommend tutors to each other. And this is correct, since they are very responsible for their work.
First, a competent teacher uses in his work not only a textbook, but also all that is attached to it. Prepares a lot of material on his own for his student. Secondly, after 2-3 lessons, a good tutor determines which perception system prevails in the student and tries to teach difficult material, taking into account your psychological profile and level of knowledge. Allows you to hear audial, see – visual, feel – kinesthetic. Note that the learning process is built taking into account not only needs, but also psychological characteristics.
Experienced tutors use in their work all the possibilities that can be: a tape recorder, video, literature and periodicals in the language of study, communication with a native speaker, tasks sent by e-mail, in a word, everything that comes to mind and is doable. It is not at all difficult to bring a friend who has come from abroad to class, and thus you will hear a living foreign language, a different style of conversation and, perhaps, overcome the language ba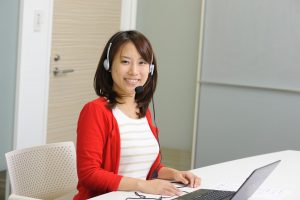 rrier.
Having told an experienced tutor why you undertook to study a foreign language, you can count on the fact that the material and methods will fully correspond to the task at hand. If you decide to enroll in a foreign university, the teacher-tutor will select for you the maximum vocabulary and terms of the required educational topic, help you write a letter to the university correctly, and look for a grant. We decided to go for a business internship – naturally you will learn the language with elements of business vocabulary.
An English teacher from a school or university is the choice of those who study with him officially. This suits the fact that you receive some kind of guarantees (although not officially agreed upon), so your academic performance will slowly but surely move towards improvement. A rare English teacher will deprive a student who improves his financial situation. The individual training program will have to rely on the standard-traditional one. On the one hand: repetition is the mother of learning, and it never hurts, on the other, you always want at least some kind of variety. Such an English tutor may have only one drawback, you may encounter unkind glances from classmates who consider your knowledge "bought fives".
This short article cannot cover all the questions regarding an English tutor, but we hope that it will help you draw some conclusions. Good luck in learning English!